Dit is een one-woman-shop. Ik bedenk het, maak het, fotografeer het, zet het op de website, verpak het en stuur het naar je op.
Als je bij mij iets besteld, is het ook door mijzelf gemaakt en ondersteun je een kleine ondernemer.
Daarom ook kan ik iets speciaal voor jou maken, in de maat, kleur en vorm die je wilt.
Dus zit jouw heuptas er niet bij, vraag het me en misschien kan ik het voor je maken.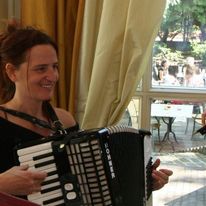 Ik werk vanuit Berg en Dal, Nederland, waar ik alweer 10 jaar woon. Daarvoor heb ik veel rondgereisd, als jongleur en muzikant, en haal mijn inspiratie dan ook vooral uit al die kleurige mensen die ik in die tijd ben tegengekomen. Een heuptas was in die tijd ook echt nodig, vandaar mijn keuze om ze te gaan maken. Ik weet uit eigen ervaring wat handig is aan een heuptasje en wat niet.
I decided to open a shop on the handmade marketplace Etsy, and make and sell all the stuff that I always imagined, but I never had a room to make it.
Daarna ook op Dawanda en Amazon Handmade. En nu ben ik dus mijn eigen website aan het maken.
In my Etsy shop I put all my work, and I am moving it to here now.
If you see something in my Etsy shop what is not here (yet), you can always just send me a message and I can make it for you.
My shop there is Etsy.com/shop/hipsypixie
The reviews hat you see here, are collected from my other websites.
De meeste klanten zijn uit het buitenland omdat Etsy een internationale websites is.
Feedback is always welcome
Questions also.
You can follow me on Facebook
facebook.com/heuptassen
En hier schrijf ik sinds kort waar ik mee bezig ben: hipsypixie.nl/blog/
Nancy
Contactform